DUNDROD CHARITY GRASSTRACK
Grade A onboard video with Harry Stitt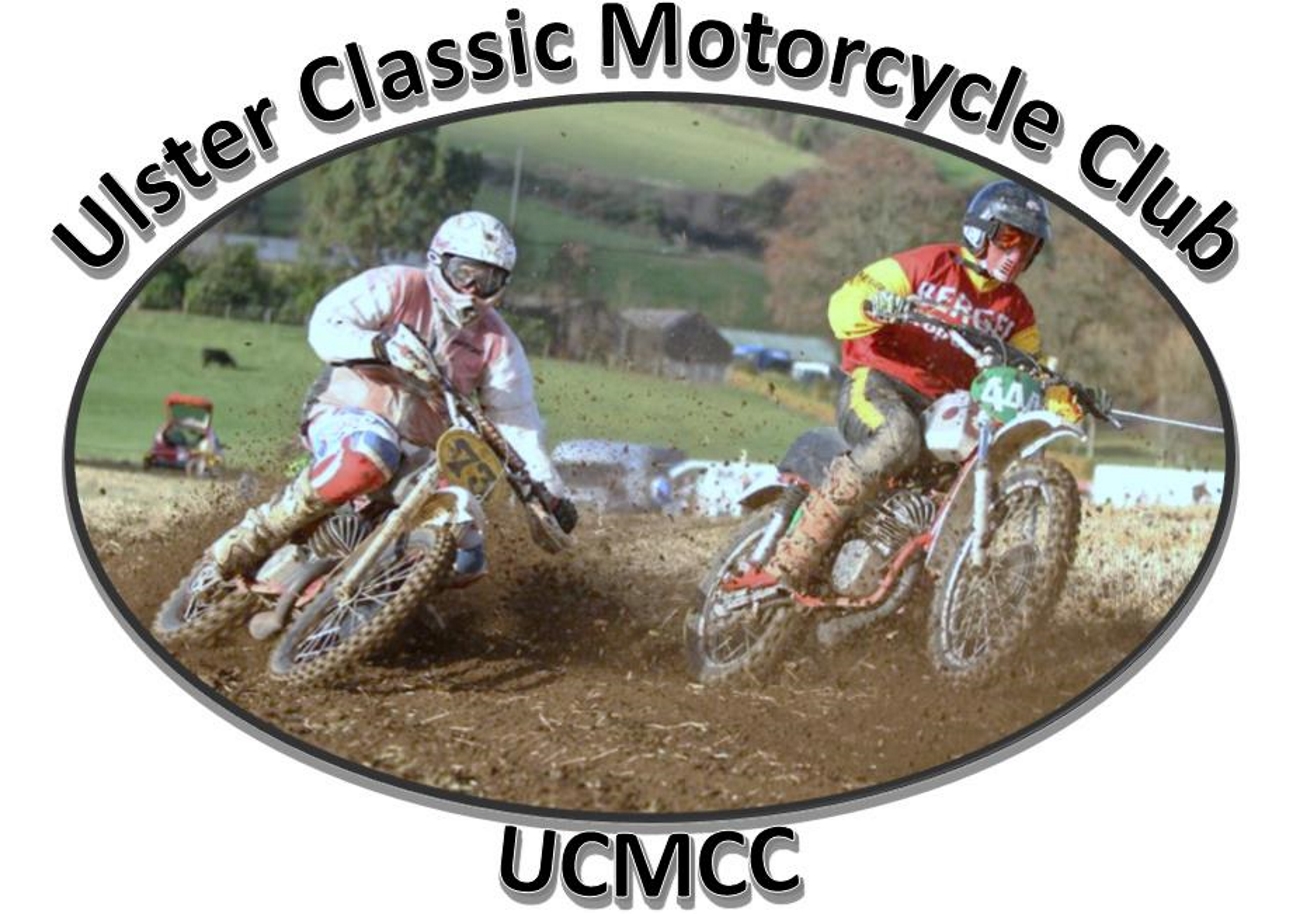 UCMCC TEXT UPDATE SERVICE

UCMCC OFFERS A TEXT MESSAGE UPDATE SERVICE FOR UPCOMING EVENTS.
TO REGISTER FOR THIS SERVICE TEXT UCMCC TO 07849192002


CLUB MEETINGS

UCMCC CLUB MEETING OCCUR AT 8PM ON THE FIRST THURSDAY OF EVERY MONTH. THEY ARE HELD AT COMBER LEARNING CENTRE, PARKWAY, COMBER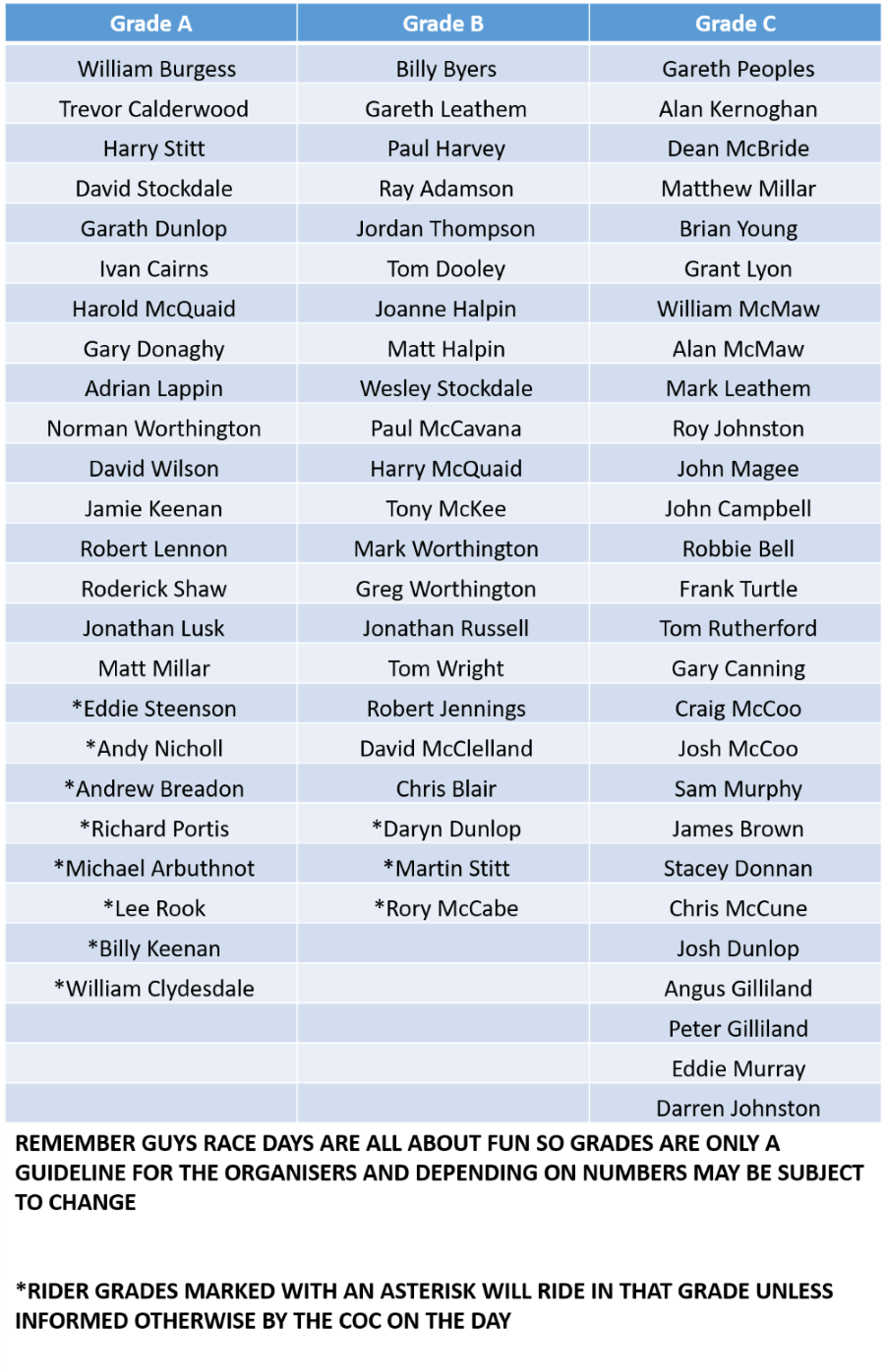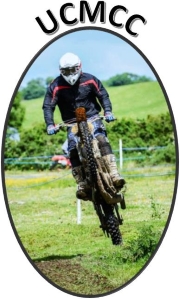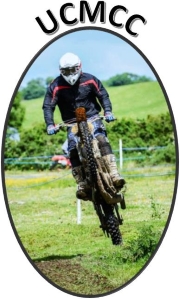 08/10/2018
Round 5 of WD Foods C/ship this Saturday 13th October at Belfast Road, Dundonald, BT16 1UE.
Pictures from Cargacreevy available here.
Race report from Round 4 available here.
22/08/2018
Race report for our charity grasstrack at Dundrod available here.
12/08/2018
Next race will be held this Saturday, 18th August at Fort Road, Dundrod, BT29 4HT.
12/08/2018
UCMCC would like to thank all the people that made our charity grasstrack a roaring success. Special thanks go to the marshals, Roy Neill for providing commentary, the medical staff and the Bell family for letting us use their land. The feedback from the event was overwhelmingly positive and everyone seemed to have a fantastic night. Some pictures from the event are available here.
12/08/2018
THE COUNTDOWN IS ON!!!
2 DAYS UNTIL LIFT OFF!!!
Unfortunately Glenn Irwin has had to pull out of the event due to commitments to PBM BeWiser Ducati. We apologise for any inconvenience this has caused.
All profits go to the Air Ambulance so please support the event and give generously.
There will be hot food and ice cream on the night and the URM 500 built by QUB will be on display.
28/07/2018
Unfortunately todays race has been cancelled due to the heavy rain overnight with more forecast for today.
Our next event is a Charity Grasstrack in aid of the Air Ambulance on Friday 10th August. Trophies will be awarded on the night to 1st, 2nd and 3rd in Grades A, B and C.
Please make a point of coming as we need as may riders as possible to make this event a success.