NEXT RACE JEFF WRIGHT MEMORIAL SCRAMBLE
FRIDAY 10TH MAY
LAURELBANK MX PARK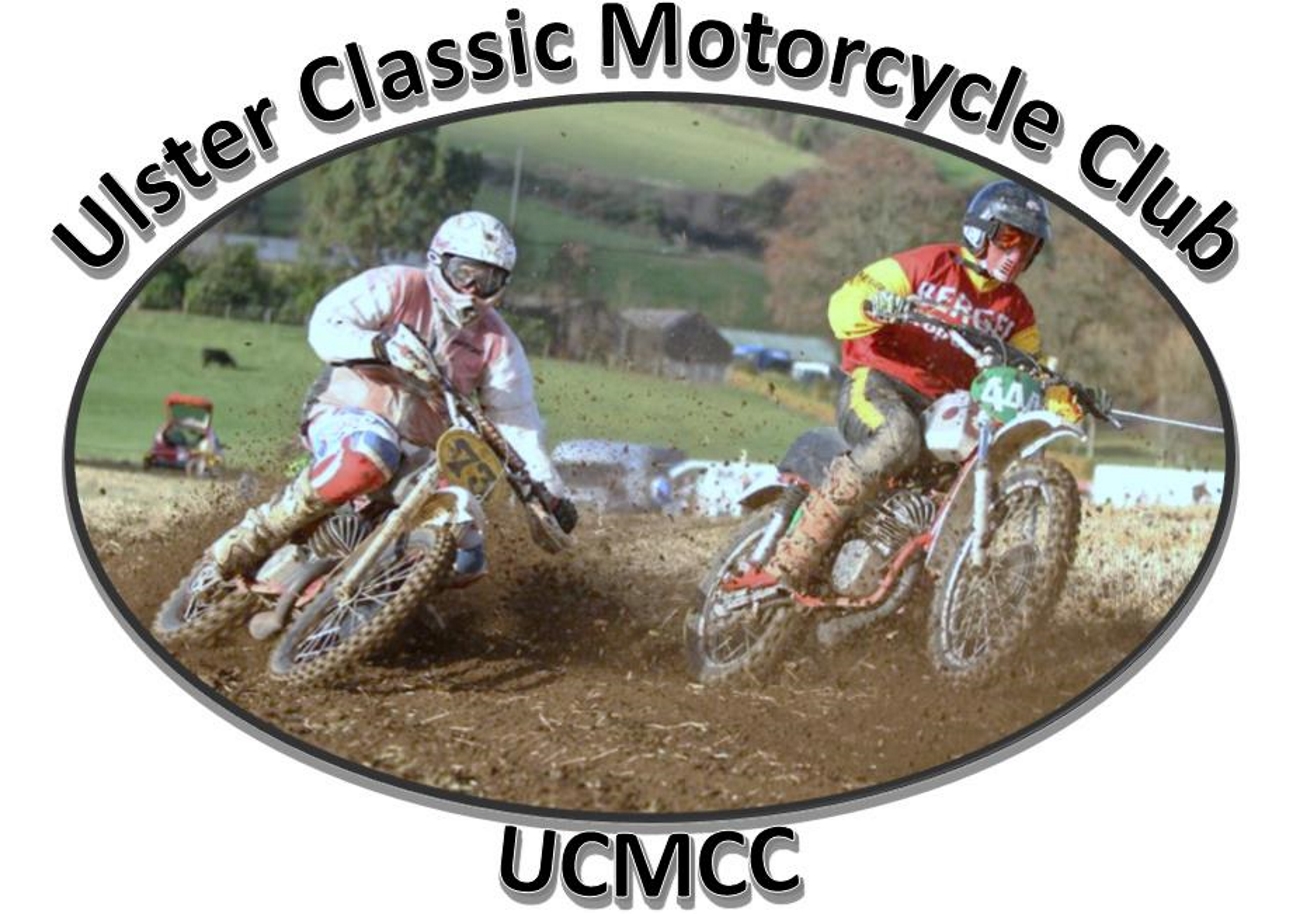 UCMCC TEXT UPDATE SERVICE

UCMCC OFFERS A TEXT MESSAGE UPDATE SERVICE FOR UPCOMING EVENTS.
TO REGISTER FOR THIS SERVICE TEXT UCMCC TO 07849192002


CLUB MEETINGS

UCMCC CLUB MEETING OCCUR AT 8PM ON THE FIRST THURSDAY OF EVERY MONTH. THEY ARE HELD AT COMBER LEARNING CENTRE, PARKWAY, COMBER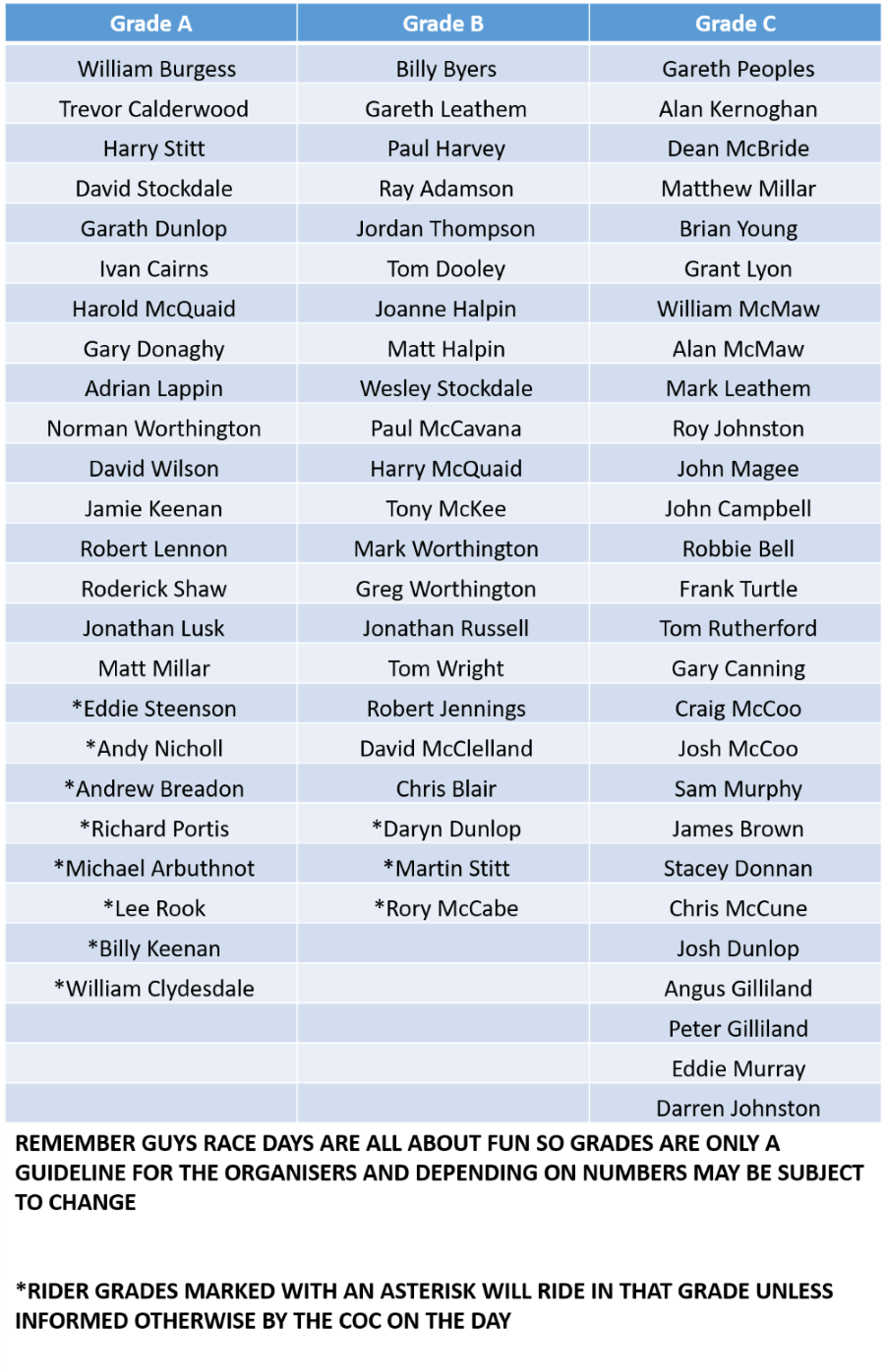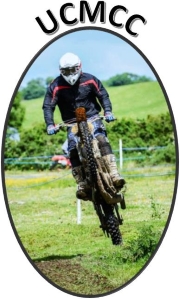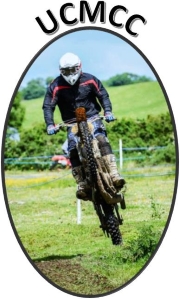 05/05/2019
The members of the Ulster Classic Motorcycle Club wish to convey their deepest sympathies and condolences to all the Porter Family on the sudden passing of George Porter. Although not a member he was known by all and will be sadly missed.
03/05/2019
Entries for the Jeff Wright are still open! Entries made before 12 noon Mon 6th May will incur no penalty. Entries after this time will incur a £20 late entry fee which will be given to MNDA. Event update available here
22/04/2019
ENTRIES FOR THE JEFF WRIGHT MEMORIAL SCRAMBLE CLOSE IN ONE WEEK! Please enter ASAP for what is going to be a fantastic night. Entries information and forms available here and updates about the event are available here
14/04/2019
A great day was had by all at Saintfield yesterday. Hopefully everyone is warmed up for championship Rd 1 at Cardy on 27th April. See you there.
Preparations' are well underway for the Jeff Wright Memorial Scramble check it out here.
02/04/2019
The season is now underway, our next race is the 13th April at the same venue.
Online entries for the Jeff Wright memorial scramble are available here
For sale page updated
26/02/2019
As we accelerate towards a new season with ur first race on Saturday 9th March at Saintfield, we have finalised the calendar (see below) and also have some more words of wisdom from our veteran writer John here. We would also like to thank Mark Harrison for organising the Mr & Mrs event where everyone had a great time and we raised some club funds. We would also like to thank all who attended, we hope you enjoyed it! For sale page also updated.

THE ULSTER CLASSIC MCC IS RUNNING A CHARITY SCRAMBLE IN MEMORY OF JEFF WRIGHT.
ALL PROCEEDS FROM THE EVENT ARE GOING TO THE MOTOR NEURONE DISEASE ASSOCIATION.
PLEASE CLICK HERE FOR MORE DETAILS