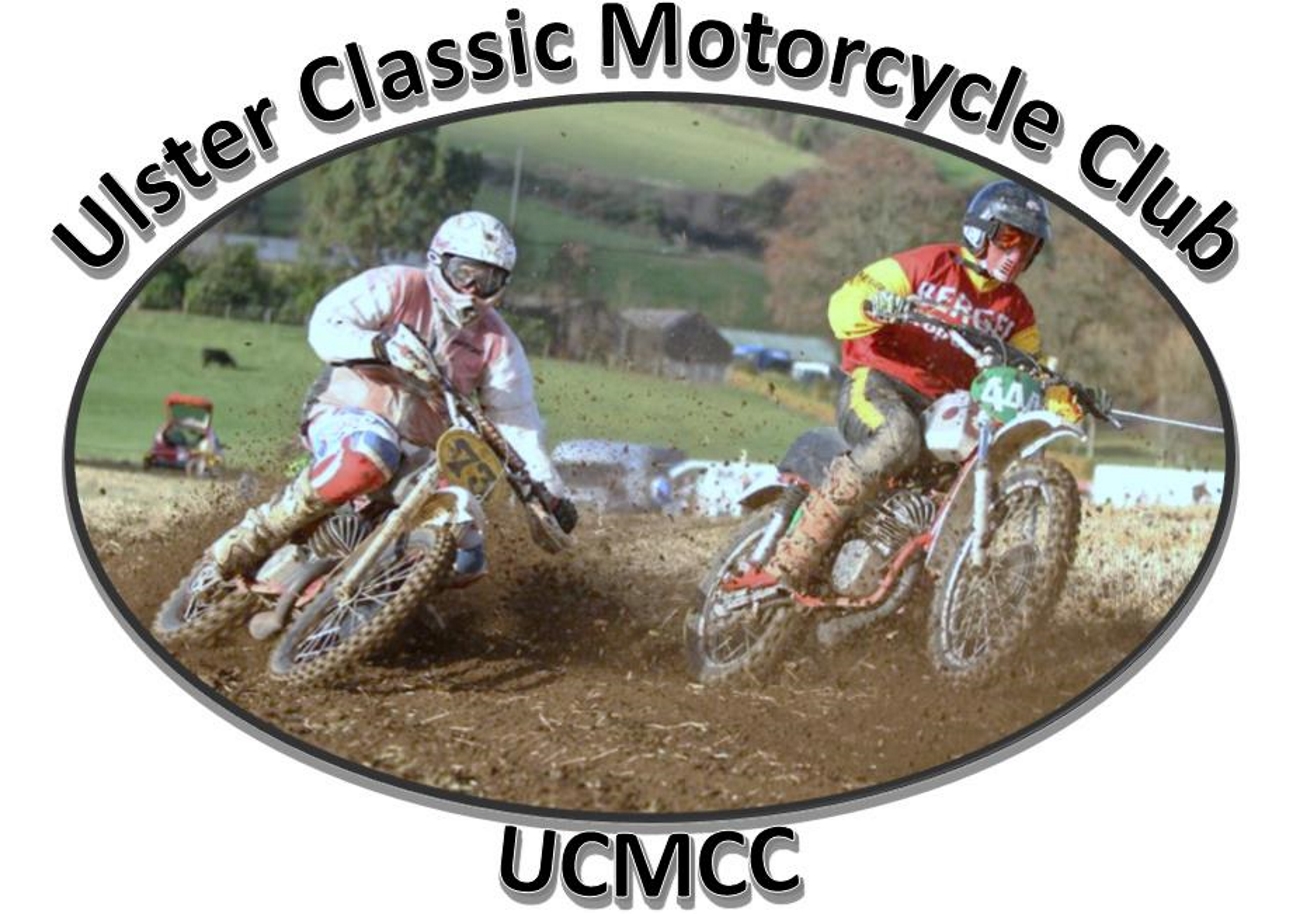 RACE REPORTS

RACE 1
SAINTFIELD 21 APRIL 2018
by Mark Robb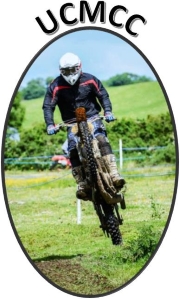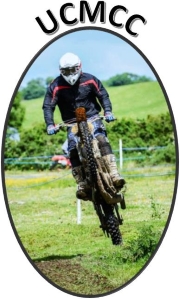 The Ulster Classic Motorcycle Club's 2018 race season finally got underway at a gloriously sunny Saintfield venue last Saturday. The course laid out on Shepherd's Farm on the Belfast road was tight and twisty but nonetheless provided an excellent backdrop to an action packed day.
Ballymena rider Trevor Calderwood had the best of it winning all five of the races he entered and all but one of those from start to finish.


PRE 78

In the first PRE 78 race of the day, CZ mounted Calderwood led from the gate hotly pursued by Newtownards rider John Griffiths on a Triumph Metisse four stroke special with Kells' Andy Nicholl (CZ) and Islandmagee's Harry Stitt (BSA) third and fourth respectively.
After a thrilling 10 lap dice between Calderwood and Griffiths which kept the crowd on their toes, the CZ man pipped Griffiths for the win with Stitt taking third from Nicholl two laps from home.

The second PRE 78 race saw Calderwood sit on the sidelines but still with a stake in the outcome through one of his CZ Team riders Jamie McMaster. From the gate Griffiths got the holeshot from Stitt and never seriously challenged led to the finish with Stitt runner up and McMaster, normally Maico mounted,third on unfamiliar machinery.


PRE 85

Race 1 of the PRE 85 class saw Limavady rider Gary Donaghy(KTM) get the lead and hold it for 3 laps until Jamie McMaster, now back on his Maico, made a move at the start of lap 4 as Donaghy went wide and crashed through the ropes ending his race. McMaster went on to win from brother Ryan (Maico) with Carrick's Paul McCavana (Yamaha) in third spot.

Race 2 PRE 85 saw Calderwood now mounted on his hybrid 'Monda' again holeshot and lead all the way from Donaghy who held on to second place from the gate with a young newcomer Bradley Andrews (Maico) from Newtownards a very creditable third at the finish.


GRADE A

The first Grade A race again saw Calderwood lead from start to the finish after Griffiths retired after a bad start, with Donaghy riding consistently holding second spot from Ryan McMaster at the flag.

Race 2 again saw Calderwood lead with Griffiths breathing down his neck the whole way.These two pulled away from the rest of the field until lap 6 when Griffiths retired leaving Calderwood unchallenged with Donaghy inheriting the runner up spot and making no mistakes, leading the younger of the two McMaster's home.

Race 3 saw Calderwood make an uncharacteristic poor start with Donaghy leading the pack from Larne's Davy Wilson (Maico). Donaghy held the lead for four laps until a mistake let Calderwood, who had passed Wilson on lap 2, through to register his fifth win. The ever consistent Donaghy added yet another second place finish to his total for the day and Jamie McMaster pipped Wilson for third.


GRADE B

The Grade B races were also Antrim benefits with Kell's Greg Worthington (Maico) and McCavana dominating the proceedings.
In the first race it was McCavana who led from the gate, emulating Calderwood by leading to the finish. Worthington rose up through the pack after a bad start passing four riders to claim second and hold on to the finish from Andrews and Jordanstown's Josh McCoo (Greeves).

In the second race it was Worthington's turn to lead from start to finish with Andrews showing strongly in second until he retired on lap 5 with machine trouble. This gifted second spot to McCavana and he led home from Dubliner Grant Lyon (CZ) and Dundrod's Robbie Bell (Maico).

The last race saw Worthington again post a gate to flag win with McCavana second Lyon third and Bell fourth.

The Ulster Classic MCC would like to thank Landowner John Shepherd for the use of his land. Our next event will be on Saturday 12th May Cardy Road, Greyabbey