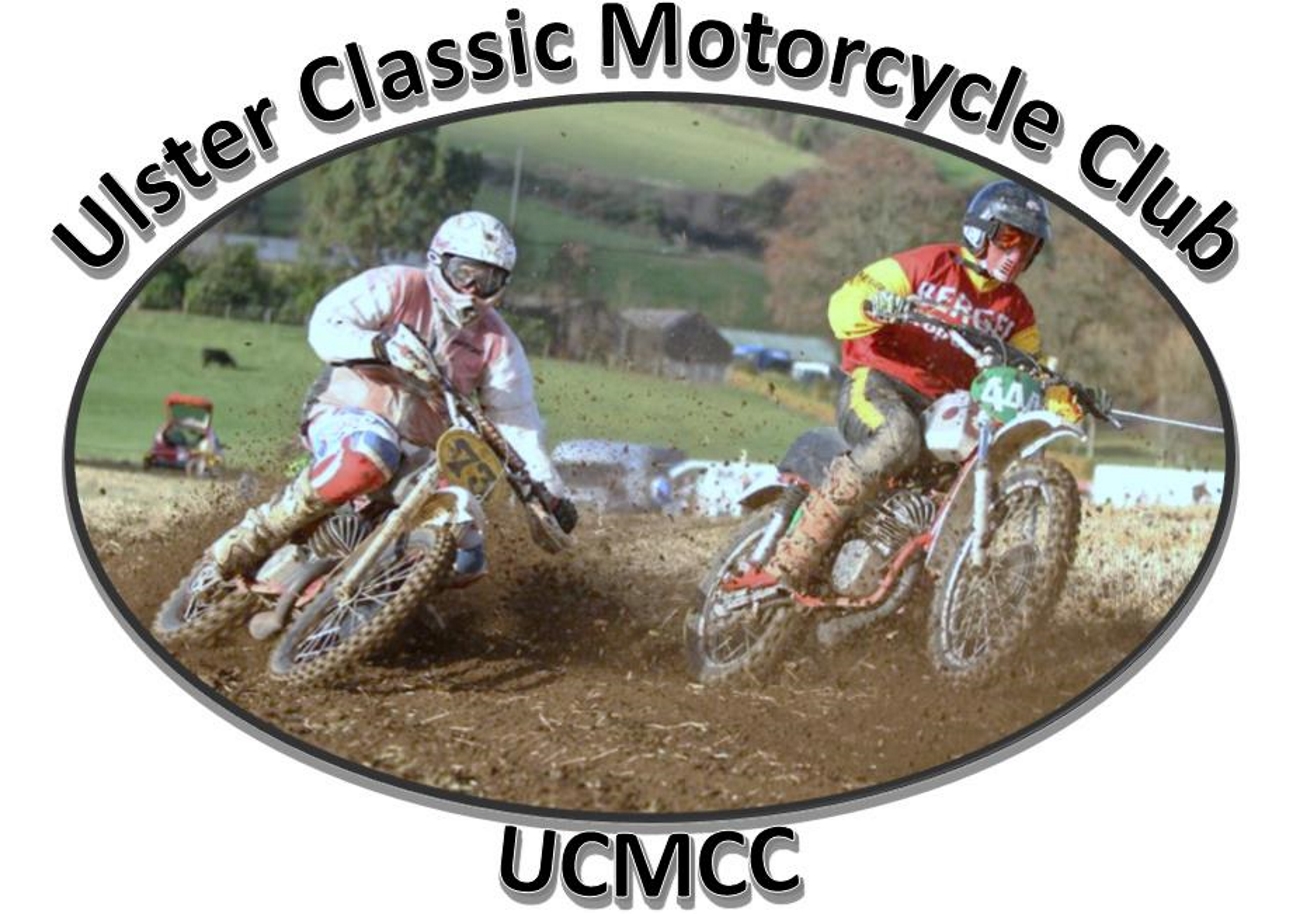 RACE REPORTS

ROUND 4 WD FOODS CHAMPIONSHIP
DELAMONT 29TH SEPTEMBER 2018
by Mark Robb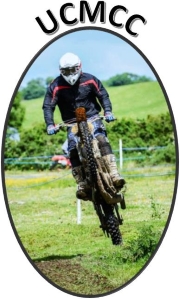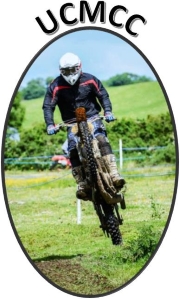 The Ulster Classic Motorcycle Club held Round 4 of the WD Foods sponsored race series at a very sunny and picturesque setting of Delamont Country Park on Saturday.
With a very healthy entry of Ards and County Down riders and conditions that were nigh on perfect for racing, the afternoon got off to a flyer with the Championship PRE 78 Class at around noon.
Veteran Lisburn rider Richard Portis(EMC Sachs) was well up for it and as the flag fell he gunned his machine to the front of the pack and stayed there riding 10 flawless laps to record his first start to finish win of the season. From the chasing pack his first challenger was Bangor's Lee Rook(CZ) who tried gamely to close the gap for 5 laps but tiring was displaced in the pecking order by Ards youngster Ryan McMaster (CZ) who took over second spot briefly before yet another Ards rider, veteran William Stevenson (Maico) got past to claim the runner up berth from McMaster with Rook finishing fourth from Belfast's Gareth Leathem (Maico).
The Championship PRE 85 class saw the welcome return to racing of Ballyblack youngster and current Ulster Classic Club Champion Jamie McMaster after an month long injury lay off. Showing that he had lost none of his speed, he gated in second spot and quickly got past early leader Ards' Graeme Jellie (Maico).Showing no sign of rustiness he rode perfectly to record yet another win in his quest to retain his title, with Jellie in the runner up spot at the finish from Broughshane's Norman Worthington, Ryan McMaster and Belfast rider Michael Houston, with all five riders mounted on West German Maico machines.
In the following Grade A races honours were more evenly shared between Gary Donaghy (Maico) and Jamie McMaster with Donaghy recording two wins, a second and a fourth place finish as McMaster edged it with two wins a second and a third place finish. McMaster ran away with the first race from eventual runner up Jellie with County Antrim brother's Norman and Greg Worthington both on Maico's third and fourth respectively. Donaghy got victory in the next race with McMaster starting poorly in fourth having to fight his way past the fast riding Jellie and yet another Worthington, this time young Mark, who finished in third on the big Maico. Race 3 had the elder McMaster, Ryan holeshot and hold the lead right up to the last lap when Jamie got by his brother to record his second win of the A Grade races with Jellie finishing third from Donaghy. Race Four had Jellie rewarded for his persistence by getting the holeshot and go on for the win with Donaghy second from Jamie McMaster riding an unfamiliar CZ, settling for third.
The Grade B races were no less hotly contested with yet another Ballyblack youngster Bradley Andrews taking the honours posting three wins (one of those a dead heat) a second and a fourth place. Richard Portis who was in excellent form had to content himself with a solitary win and several top four places. The first race was a Portis benefit as he continued as he'd left off in the PRE 78 race bagging yet another start to finish win this time from Houston with Carrick rider Paul McCavana (Yamaha) third. Race 2 saw Andrews in front from the start going on for the win with Portis, despite making a determined charge through the field running out of laps and having to settle for second from the consistent Houston. Race 3 and Portis charged from the gate and led for four laps before coming to grief and tangling with second placed Houston, going off the course through the ropes. Houston recovered and rode on for the win but Portis, who had rejoined the race,had to settle for a fifth place finish behind Andrews in second, Dunlaoghaire rider James Devlin (Suzuki) and McCavana. The fourth race saw the most dramatic finish of the day as Andrews led all the way from Houston and Portis almost to line as he was caught by the flying Houston who reeled him in for a dead heat finish at the flag. Race 5 saw Andrews eager not to repeat his mistake as he led from the start taking the win from McCavana and recently upgraded Dundrod rider Robbie Bell (Maico) third. The Grade C class saw Carryduff's Mark Harrison (CZ) have mixed results as bad luck on two occasions robbed him of certain wins in Race 3 and 5. The first race saw Harrison in good form leading from Bell and Dublin rider Grant Lyon(CZ). Bell took his opportunity at the end of lap 3 passing Harrison to take the win with the CZ rider second and Lyon third. Harrison made no mistake in the next race and led from start to finish from Bangor man Daryn Dunlop (Honda) with Lyon again third. Race 3 saw Harrison repeat the scenario this time from Bell but as he was coming to the line his petrol pipe came adrift and he coasted over the line behind Bell who took the win with Lyon following home. Race 4 saw Fleming at the head of the pack and go on to record the first of his two wins of the day from the consistent Lyon with Harrison posting third place after an uncharacteristic poor start. Race 5 and Harrison's jinx struck again on the last lap of a race he'd led from the start as the big CZ spluttered to a halt with the same problem as before,gifting a grateful Fleming another win from Lyon and Ards rider Peter Gilliland (Royal Enfield) with Harrison restarting to finish in sixth spot. In the last race of the day, the Allcomers race, Donaghy took the win after early leader Greg Worthington crashed out halfway through lap two with Andrews in second spot rounding out a fine day for him and McCavana third.

The Ulster Classic MCC would like to thank the Management and Staff of Delamont Country Park for the use of the Park and their facilities on the day.