John is back once again with another tale from bygone times and although bikes are not the subject of this story it is still well worth a read. This tale is called 'Dreamin''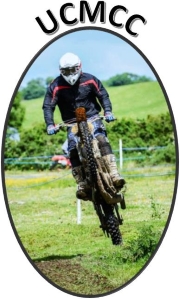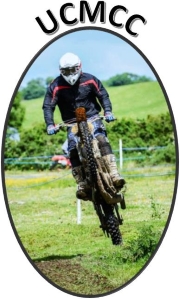 At the end of last year there was a book launched that was called 'The Belfast Recipe'. However, despite the name, 'The Belfast Recipe' had nothing whatsoever to do with cooking, but is rather the history of the development of renal services in Northern Ireland. Professor 'Molly' McGeown was a pioneer of kidney dialysis and transplantation and came from a farm not far from where my wife grew up. Local TV presenter Stephen Watson has been very public about his father's gift of a kidney to him and how it transformed his life. Unfortunately the kidney has now failed and he now again needs to call on the expertise of the renal unit. He is remarkably relaxed about it, saying that Northern Ireland is the donation capital of the world. Similarly, a local politician, Jo-Anne Dobson has been in the news following the donation of one of her kidneys to her son, Mark. I personally know two people who have recently had kidney transplants, so the book has been of some interest as it lists those people whose lives have depended on what a local girl achieved in her remarkable life's work. Inside the book there are a number of photographs of patients who have benefited from the renal unit, including that of the oldest man then currently availing of dialysis, my neighbour Jim, who was 98 when the photograph was taken.
Jim did not like attention and refused to pose, so the image shows him walking away from the camera aided by a nurse and his stick

He passed away quite recently.
A wiry, tough man he was fiercely independent- if not downright stubborn- to the last.
His house overlooked Lough Neigh and from his kitchen he could sit and watch the sand dredgers as they went about their work. He could see the dark squalls move from County Tyrone and across the lough towards him. Or he could just observe the last shards of light disappear behind Ram's Island as he had his tea and his 'fry'.
He said he had one 'bad' eye and the other was like a telescope.
He had his rowing boat, his ancient shotgun for shooting ducks… and his beloved 125cc Honda Dream. It was a twin cylinder and had (what was then) the revolutionary 'Comstar' wheels. It was also one of the first of the mono-shocks. He had settled on the Dream as it had an electric start and was comparatively light, but always talked about his old Velocette with a certain amount of wistfulness. He told me he had always regretted selling it, despite having to push start it every time he went to use it! But the needs of his family always came first, so the bike reluctantly had to go and a car was bought as a replacement. He described how he always turned his flat cap around, made sure his goggles were tight, and 'wound 'er up.'
I used to go up to his house and chat. His favourite story was when, in his early eighties and still riding, he had been out on the bike and stopped for a rest. A couple of young girls had been watching him as he dismounted. As he waited he overheard one teenage girl remark to the other, "he looked all right until he took off his helmet!"
He was a cabinet maker by trade, but had spent the best part of his life teaching craft in a school for handicapped young adults… But he was a man of many talents. He once recalled of how in the early 1940's one of his first jobs was using a horse and cart and some white paint in order to paint lines on the grass at Langford Lodge to delineate a runway. Green paint was then used to paint rough dappled circles on the ground to make it look as though there were trees when seen from above. Jim was always sceptical as to its effectiveness but did what he was told.
Allied planes from the Ministry of Production then could land for final fitting out. Jim then got a job doing just that… fitting out Sterling bombers. I took him once to see the exhibits at the Ulster Aviation Society (at the old Long Kesh site). It is one of the hidden treasures in Northern Ireland. Jim turned out to be quite the celebrity, being able to identify many of the tools that had been donated to the society and were on display there. He was particularly interested in the American made Grumman Wildcat plane which had crash landed on Portmore Lough- what locals refer to as 'The wee Lough'- in 1944. This is a shallow expanse of fresh water and the cockpit and wing assembly still stood above the waves as the wreckage settled on the mud below. It lay there for forty years, before finally being recovered by the Aviation Society. Many folk (including Jim and myself) had rowed or canoed out to the wreck just for a 'wee look' and a walk on the superstructure.
Jim had a son, who also is a close neighbour. And as his father aged and passed his ninetieth birthday, his son naturally worried about his fathers driving. Jim would have left Prince Phillip's Range Rover in his Fiesta's wheel tracks. Whether in his car or on his trusty Honda, Jim was usually on a maximum of two wheels.
He had had a stroke a few years back which had left a 'weakness' in his left side. It is often said of today's young adults that they are 'snowflakes'. They have been so insulated and protected from adversity that they are unable to cope with life.
Jim was definitely not of the snowflake generation.
His generation was granite.
Jim tied a block of wood with some shoelaces to the top of the clutch pedal to overcome his disability
…then continued on his way.
Jim always could be found on a Sunday morning at the Tunny Church (congregation 25-35 members). Winter or summer, Jim wore only his suit, white shirt and tie. He seemed impervious to heat or cold. One Sunday when he returned home he found he was unable to untie his tie.
Jim cut it off with scissors.
His family only found out when they gave his favourite tie to the funeral director and they were unable to tie it around his neck.
Jim would have found that funny.


That's not to say that Jim didn't embrace technology.
His son bought him an i-pad.
He then managed to send his son his very first e-mail. It simply said…
Howdoyouputthespacesbetweenthewords?
…He was later to be known as 'cyber grandad'.
Following a minor incident with his car Jim was asked to sit a driving test in Belfast. This was a problem, in that he was now unfamiliar with Belfast and its devilish road system. However he got his son to record the test route on his phone then set about studying and memorising the course before sitting the test.
Jim was 96 at the time
… And he aced it!
At the last he just decided that he didn't much like the bother of the dialysis. He had also been in hospital and didn't much care for the experience. He told the doctors that he was going home and went on hunger strike for three days to emphasise his point.
They did tests to make sure he was mentally aware of the consequences of stopping dialysis, then much to Jim's relief he was sent home.

He was buried in family ground in an ancient cemetery (known locally as La Loo) on the shores of, 'The wee Lough'. Accessible only by a rough, pot holed, single track road, the cemetery sits slightly above the surrounding fields. In fact Jim could remember it as an island accessible only by land at certain times of the year. Even now it is tricky for a funeral cortege to negotiate its way through the gate and up and over the grassy banks towards the ruins of the pre- Reformation church that stands on the site. Destroyed on the orders of Cromwell, two stones from the walls lie on the ground. On each of the stones is a hollow which fill with rainwater up to a point where a small channel takes the water away. These are said to have been formed by St Patrick when in an 'attitude of prayer' and water from these stones are said to cure warts and other diseases.
While once a destination for pilgrimages, this former holy island (according to local historians) became a site for drinking, quarrelling, cockfighting and 'sundry other vices'.
To the present day Cemeteries seem to attract that kind of behaviour here.
I like to muse on what constitutes 'sundry other vices?'
…answers on a postcard please.
There are no bus tours to the site and no curious individual tourists seeking culture and history. It appears in no 'Lonely Planet Guide' despite being much more interesting than the 'dark hedges' or the quarry where scenes from 'Game of Thrones' were filmed.

It is now largely forgotten, green and peaceful.

As a place to rest, 'perchance to dream', it would be difficult to imagine.